These are some screenshots of Owl-current live CDs for x86-64 and i686 as of 2012/08/18. Owl 3.1-stable (released later) looks similar. The screenshots show how very conservative Owl is, which is an advantage for some of our prospective users, but a drawback for some others.

CD boot menu: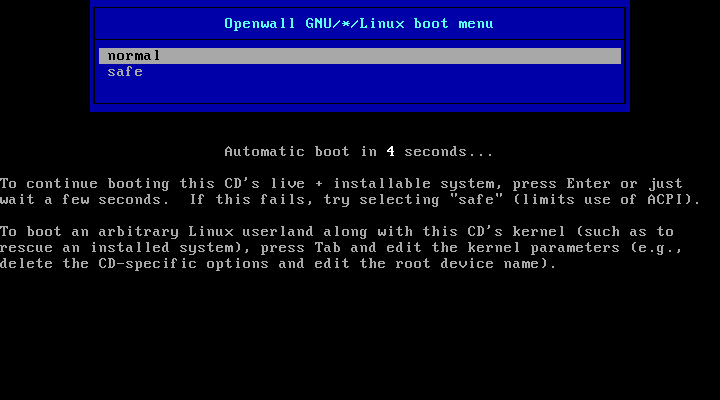 CD just booted up: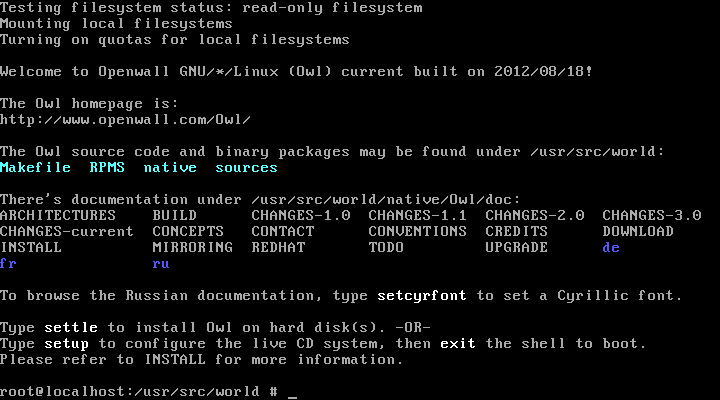 The installer program (settle):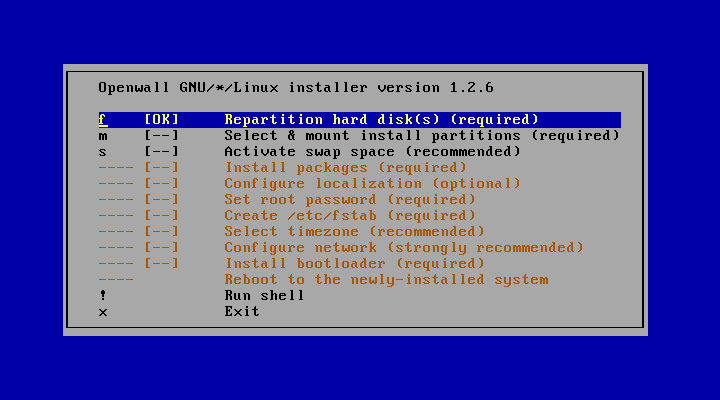 The system configuration program (setup):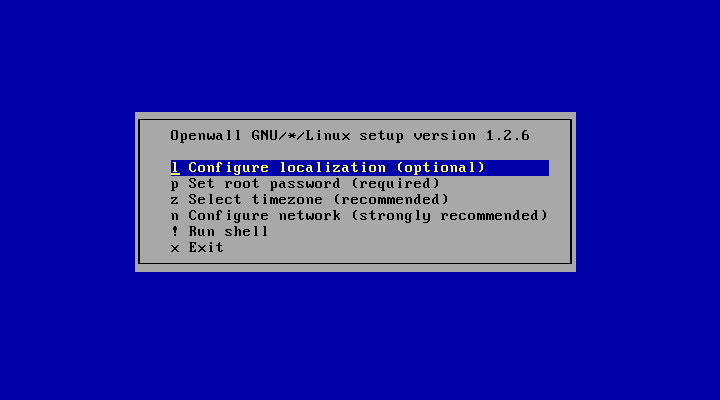 The password policy (configurable) is enforced even for the initial root password: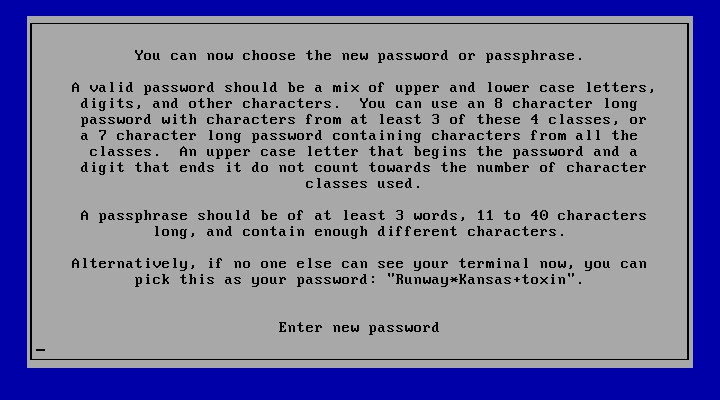 There are no SUID (set-user-ID) programs on Owl; there are only some SGIDs (set-group-ID):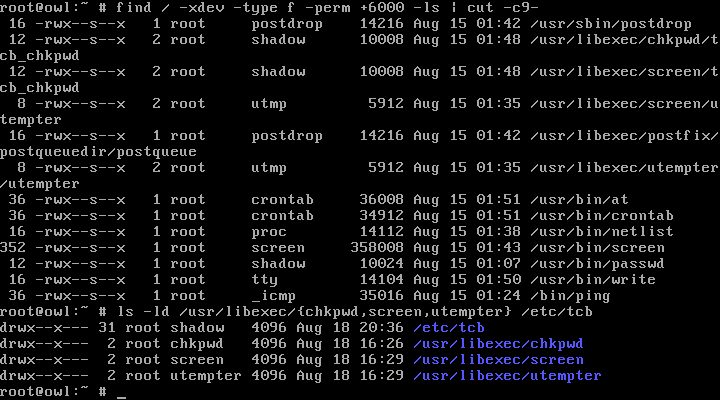 SGID programs, if the concept is used right, are a lower risk than SUID. In fact, many of these programs could be unprivileged, but having them SGID introduces a layer of security separation and deals with some minor and subtle attacks (such as a user bypassing password policy for their own account or mounting a local Denial-of-Service attack).
Starting the OpenVZ service and the first OpenVZ container: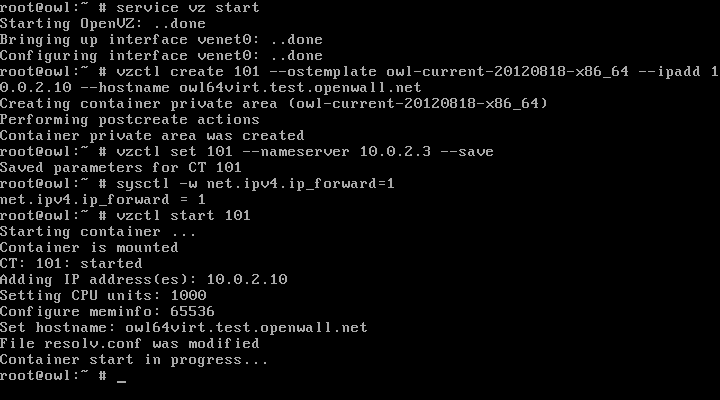 Listing the running OpenVZ containers and entering a container from the host: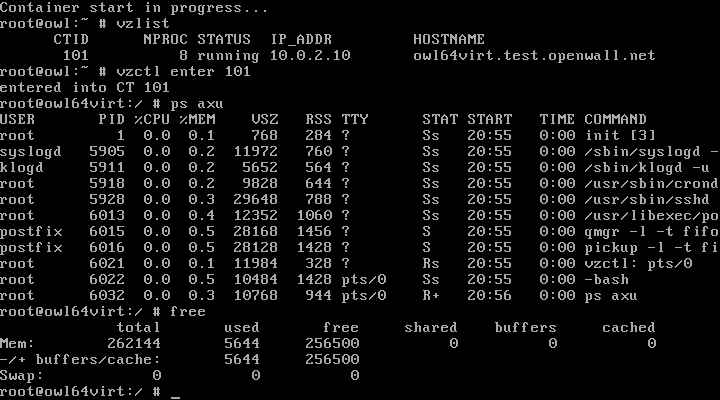 Adjusting the limits on an OpenVZ container does not require its restart: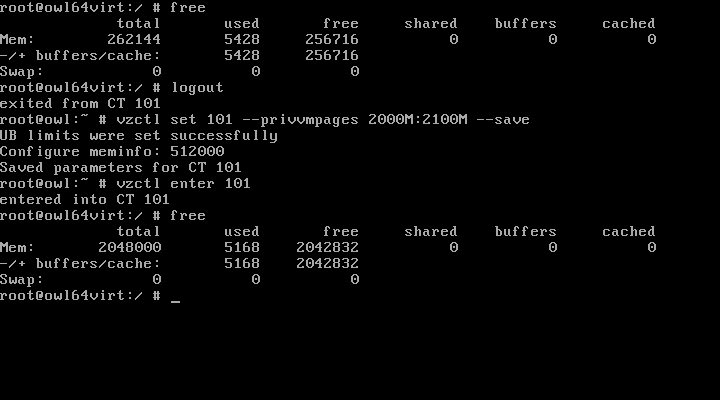 Networking from an OpenVZ container works just fine: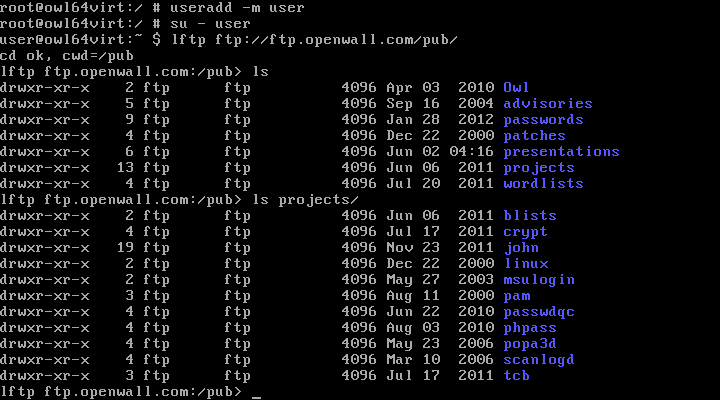 Stopping and destroying an OpenVZ container: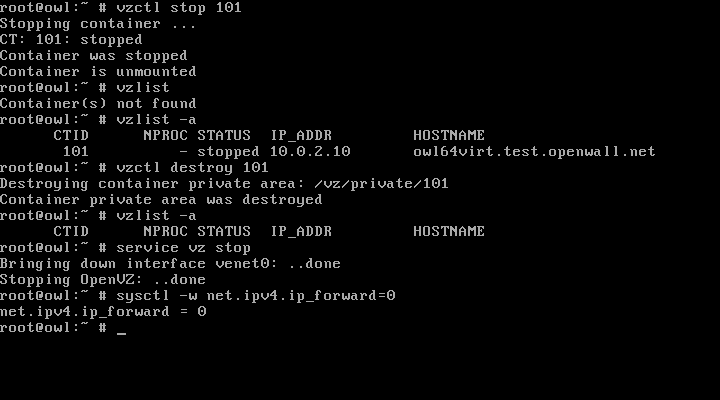 See also: Openwall GNU/*/Linux presentation slides and screenshots of passwdqc (our password/passphrase strength checking and policy enforcement toolset).